24 Mar 2022—21:00
Photography in the Community


Jim Goldberg will start with a seminal body of work, Raised by Wolves which combines original photographs, text, and other illustrative elements to chronicle the lives of homeless youths on the streets of San Francisco and Hollywood over the course of 10 years. In the light of the recent events in Ukraine, Goldberg will share part of the series Open See, which tells the story of refugees, immigrants, and trafficked individuals across Europe in the mid-2000s. Goldberg will also show his current work in progress, focused on two small towns in the Arkansas Delta of the United States.
Alessandra Sanguinetti will take us along her path, focusing on the series The Adventures of Guile and Belinda, photographed for over two decades in rural Argentina, she portrays the lives of two cousins as they move through childhood and youth toward womanhood. Sanguinetti will be sharing her most recent body of work Some Say Ice to be published in the fall.



Polluted river outside of Donetsk. Ukraine. 2006 © Jim Goldberg/Magnum Photos


Jim Goldberg's innovative and multidisciplinary approach to documentary makes him a landmark photographer and social practitioner of our times. His work often examines the lives of neglected, ignored, or otherwise outside-the-mainstream populations through long-term, in depth collaborations which investigate the nature of American myths about class, power, and happiness.

A prolific and influential bookmaker, Goldberg's recent books include Ruby Every Fall, Nazraeli Press (2014); The Last Son, Super Labo (2016); Raised By Wolves Bootleg (2016), Candy, Yale University Press (2017), Darrell & Patricia, Pier 24 Photography (2018) and Gene (2018).

Goldberg has exhibited widely, including shows at the Museum of Modern Art, New York; SFMOMA; the Museum of Fine Arts, Boston; the Corcoran Gallery of Art; the Los Angeles County Museum of Art; and the Yale University Art Gallery. His work is also regularly featured in group exhibitions around the world. Public collections including MoMA, SFMOMA, the Whitney Museum of American Art, the Getty, the National Gallery, LACMA, MFA Boston, The High Museum, Nelson-Atkins Museum of Art, Library of Congress, MFA Houston, National Museum of American Art, and the Art Institute of Chicago.

Goldberg has received three National Endowment of the Arts Fellowships in Photography, a Guggenheim Fellowship, the Henri Cartier-Bresson Award, and the Deutsche Börse Photography Prize, among many other honors and grants.

Goldberg is Professor Emeritus at the California College of the Arts. He is represented by Casemore Kirkeby Gallery in San Francisco. Goldberg joined Magnum Photos in 2002.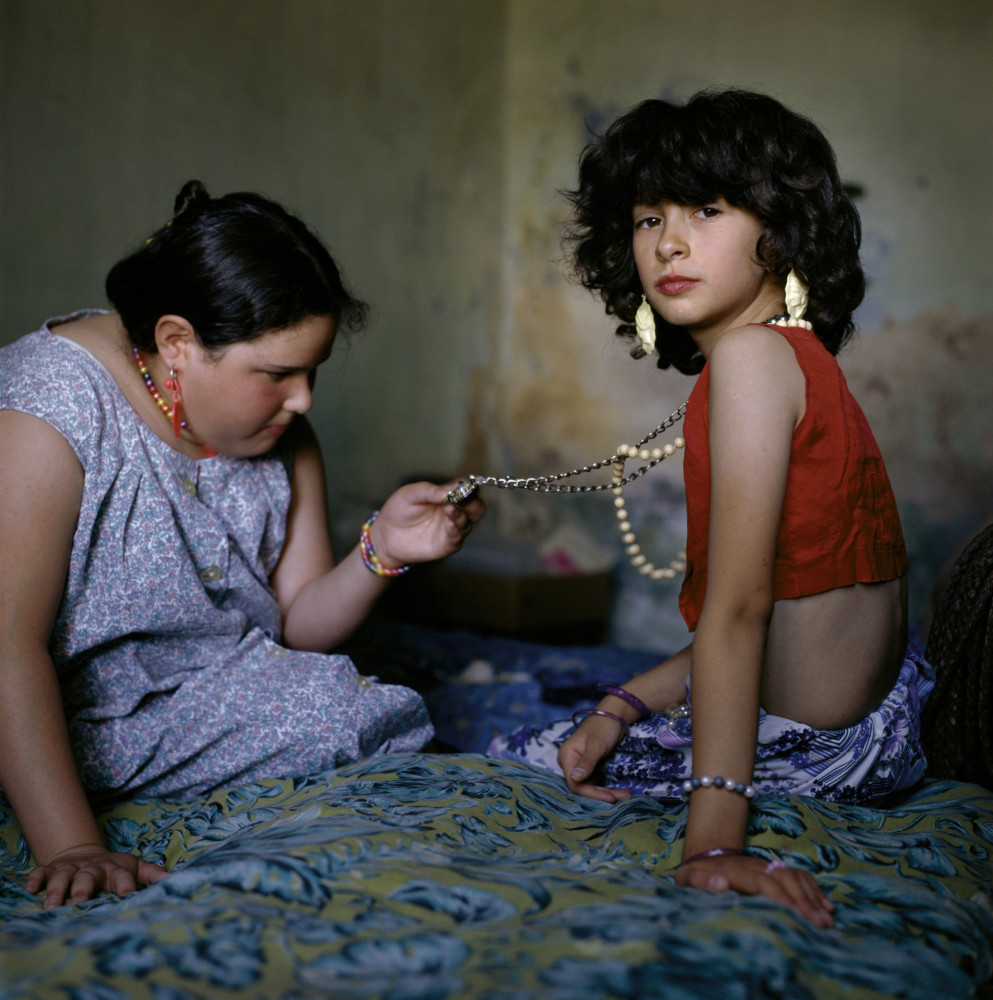 The Adventures of Guille and Belinda and The Enigmatic Meaning of Their Dreams © Alessandra Sanguinetti/Magnum Photos

Alessandra Sanguinetti is known for her lyrical, softly-drawn photography that explores themes of memory, place, and the psychological transitions of youth.

Sanguinetti was born in New York in 1968, and brought up in Argentina where she lived from 1970 until 2003. Her interest in photography began aged 9 when she poured over her mother's collection of books by Michael Lesy, Dorothea Lange and others. She studied Anthropology at the University of Buenos Aires and General Studies at the International Center of Photography.

In 1996 she began working on a series eventually titled, On the Sixth Day, which explored the complex relationship between man and domesticated animals in the countryside in Argentina. Three years into this project, she turned her attention to two nine-year-old cousins, Belinda and Guille, whose grandmother's farm had been the subject of Sixth Day. Sanguinetti followed the two girls' for five years, taking pictures embarked on a life long project, collaboratively photographing the two girls as they grew up and presently as adult women. The first five years culminated in a much-acclaimed monograph, The Adventures of Belinda and Guille and the Meaning of their Enigmatic Dreams (2010).

Sanguinetti is a recipient of a Guggenheim Foundation fellowship and a Hasselblad Foundation grant. Her photographs are included in public and private collections, such as the Museum of Modern Art (NY), the San Francisco Museum of Modern Art, the Museum of Fine Arts in Houston, Museum of Fine Arts, Boston. She has photographed for the The New York Times Magazine, LIFE, Newsweek, and New York Magazine. Sanguinetti has been a member Magnum since 2007. She is currently based in California.

Tickets sold out. Thank you.